Hunting area
Yakutia is one of the extremely picturesque and amazing places in Russia. The severe nature of the North, spontaneous, harsh and delicate at the same time, inspires artists and poets. Yakutia striking beauty of nature, identity and culture, extremely kind, interesting and hospitable people, make lasting impression and a desire to visit this land.
In Yakutia you will not only be surprised by an exciting hunt for the best representatives of the animal world, but also unforgettable fishing!
The climate of Yakutia is sharply continental climate, on the shores of the cold sea. Winter lasts 7 - 8 months. The minimum temperature to -72°C. Summers are short and cool, with frequent fogs. The average July temperature on the Okhotsk coast of 11 - 12°C in the Arctic 3 - 6 °C in internal areas 14 - 16°C. Here is the village Oimyakon, which recorded the lowest temperature in the world - 71°C.
Trophy animals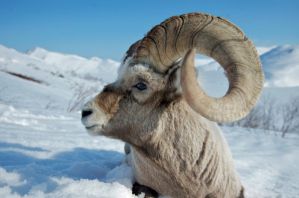 Yakut snow sheep (Ovis nivicola lydekkeri).
Hunting season: August 01 - November 30.
The best time for hunting: September 01 - October 01.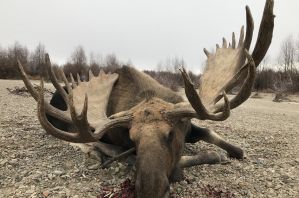 East Siberian (giant) moose (Alces alces).
Hunting season: September - October.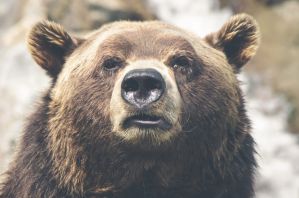 Brown bear (Ursus arctos linnaeus).
Hunting season: August 01 - October 30.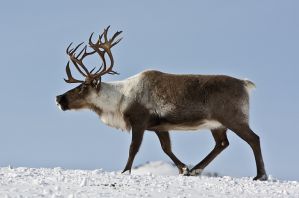 Wild reindeer ( Rangifer tarandus).
Hunting season: August - October.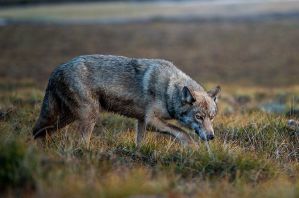 Arctic wolf (Canis lupus linnaeus).
Hunting season: September 15 - February 28.
Hunting season: 01 August - 30 November. Tour duration: 7 to 13 days. Number of hunters: 1 to 3.
Place to hunt:
South - Verkhoyansk mountain system, river basin, Tyre is the right tributary of the Aldan river, Catania river, Sette – Daban (seven passes). Momsky and Chersky mountain ranges.
Weather conditions in places hunting is unpredictable, the temperature ranges depending on time of year and height above sea level. In August, the daytime temperature ranges from 10 to 20°C and at night from 0 to 10°C. In late August and early September with a chance of rain or snow.
Method of hunting:
Hunting in Yakutia is carried out from the approach, accompanied by a professional hunter-Rangers. Snow sheep inhabit the rocky mountainous areas, at altitudes from 1000 to 2000 meters above sea level. Hunting is carried out on the mainland, at an altitude of 1000 - 1500m, in the coastal mountains at an altitude from 0 to 600 m above sea level.
The approach to the sheep, sometimes occupying the entire day can be carried out by the long route of the trajectory, with numerous climbs and descents, which requires the hunter be in good physical condition and endurance, a hunter must be willing to take a day from 5 to 15 kilometers a day.
A shot at a trophy animal from a distance of 300-500 m, sometimes at a steep angle up or down. Recommend hunters to use a rifle with ammunition 338LM, 300Win Mag, 300WSM, 300RUM, 7 Rem Mag.
About region
Yakutia is one of the largest regions of the Russian Federation, except the Republic of Sakha Yakutia is the largest administrative unit in the world! Yakutia is characterized by diversity of natural conditions and resources due to some physical-geographical position of its territory. Large part is occupied by mountains and plateaus, which accounts for more than ⅔ of the surface, and only ⅓ is located on lowland.
The total area of Yakutia: 3 083 523 sq km
Coordinates: 71° 38' 12.61" North, 128° 52' 4.56" East
Capital: Yakutsk.
Greenwich Mean Time (GMT): + 8 hours
Monetary unit: Russian ruble. The ruble is the only legal tender on the territory of Russia, but US dollars and Euros are also accepted for payment.
Visa requirements: Citizens of some CIS countries in accordance with intergovernmental agreements on mutual visa-free trips of citizens, a visa is not required. Citizens of Armenia, Azerbaijan, Kazakhstan, Moldova, Tajikistan, Kyrgyzstan, Ukraine (90 days) for entrance to Russia the visa is not required.
Citizens of the EU and the United States with tourist visas to stay in Russia.
Customs regulations: No additional documents allowed as the import and export of cash Russian and foreign currency, as well as traveler's checks and Bank drafts totaling up to $10 thousand. Import and export of cash, as well as road checks and Bank drafts in excess of these standards, is only possible when declaring the entire amount. The Declaration must be kept until departure from the country. Customs inspection can be long and detailed.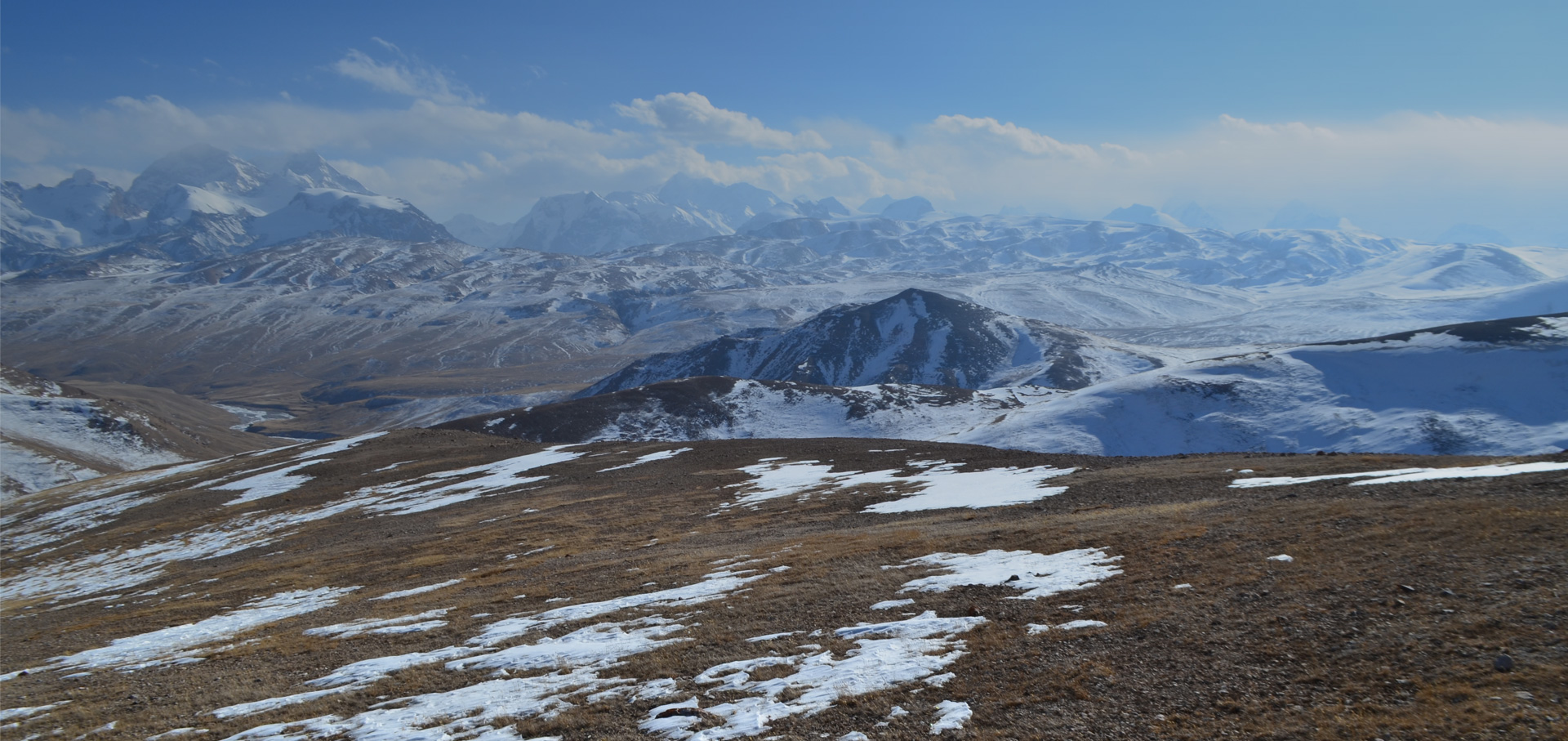 Accommodation on hunting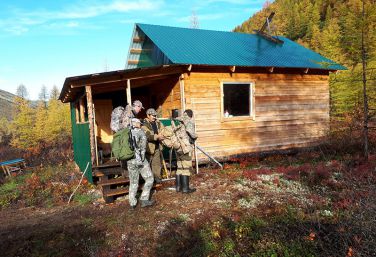 "Yakutia 1"
Hunters are staing in a stationary hunting cabins, or hiking tent camps.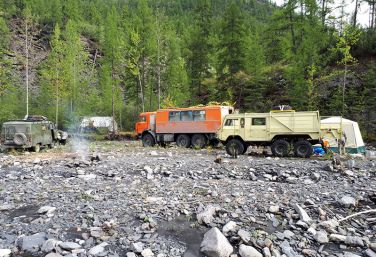 "Yakutia 2"
Hunters are staing in a stationary hunting cabins, or hiking tent camps.
Hunters are staing in a stationary hunting cabins, or hiking tent camps. Relocation between hunting areas are carried out by helicopter or all-terrain vehicle.
Equipment:
Hunters must wear clothing and footwear suitable to weather conditions in the region, convenient for sea hunting. Need to bring backpack, sleeping bag and Mat for a temporary camp. It is advisable to carry sunglasses and sunscreen, as well as a minimum stock of medicines, including for acclimatization.
Required documents:
Arriving hunters are provided with all the necessary documents:
— visa support (if required).
— permission to import-export of hunting equipment.
— permit for the export of trophies, including CITES and the veterinary certificate.
The cost of hunting
Yakutia snow sheep (Ovis nivicola lydekkery) - price on request.
East Siberian (giant) moose (Alces Alces) - price on request
Brown bear (Ursus arctos Linnaeus) - price on request
Wild Reindeer (Rangifer tarandus) - price on request
Polar wolf (Canis lupus tundrarum) - price on request
The application must be submitted at least 3 months before the hunt.
Advance payment of 50% of the cost of the hunt is paid.
In case of refusal of hunting, the amount paid hunting is not refundable.
When wounded trophy and the rejection of dobor wounded animal, the cost of hunting is counted in full.
In case of exhibiting of a trophy animal to the distance of the guaranteed shot, a miss or refusal of the client from the shot, hunting is considered valid without the return of the trophy's cost.
PRICE INCLUDES
- Meeting and seeing off at the airport in Yakutsk.
- Transfer: Airport - Base camp - Yakutsk - if necessary, by helicopter.
- Hire of horses for hunting.
- Coaching and support of professional Rangers 1v1.
- Accommodation in tent and mobile camps.
- 3 meals a day in base camp or dry rations for hunting.
- A license and permission to hunt.
- Pass in the border zone.
- Primary treatment and packing of trophies.
PRICE EXCLUDES
Flight Moscow – Yakutsk - Moscow.
Accommodation in hotel and meals before and after hunting.
The arrival by helicopter to base camp.
Insurance.
Permit for import / export of weapons.
Veterinary certificate.

CITES.
Shipment the trophy.
Additional hunting day – price on request.
Porter service (if necessary).
Alcoholic drinks, including beer and cigarettes.
Professional video.